Following the recent announcements of the men and youth teams for this year's World Championships (WC), we are now pleased to announce our Women's team for the women's event which is being held in Santa Susanna at the same time as the youth WC – between the 12th and 14th November.
Our delegation will consist of Sarah Huntley, Becky Edwins, Hannah Griffin,  Rachel Kelly and team coach Matt Blyton. The event was initially planned to be in Thailand but was cancelled some months ago, so it came as quite a surprise when the Spanish Federation stepped in with an offer to be hosts for all three Championships. With recent changes by the Government over overseas travel, the Board met just over a week ago and agreed to participate following a careful risk analysis.
The selection of the women's team has been a difficult one this year owing to the lack of structured squad days following this year's three SSE Triples events. The Board therefore agreed that the fairest process was to offer three of the places to the winning team members from that series and to then select the fourth player from the team that finished second. Regrettably, Emma Coggins from Team 1 is unable to take up this opportunity on this occasion but we congratulate her on her achievements and look forward to her being in the squad of 12 for 2022 representations.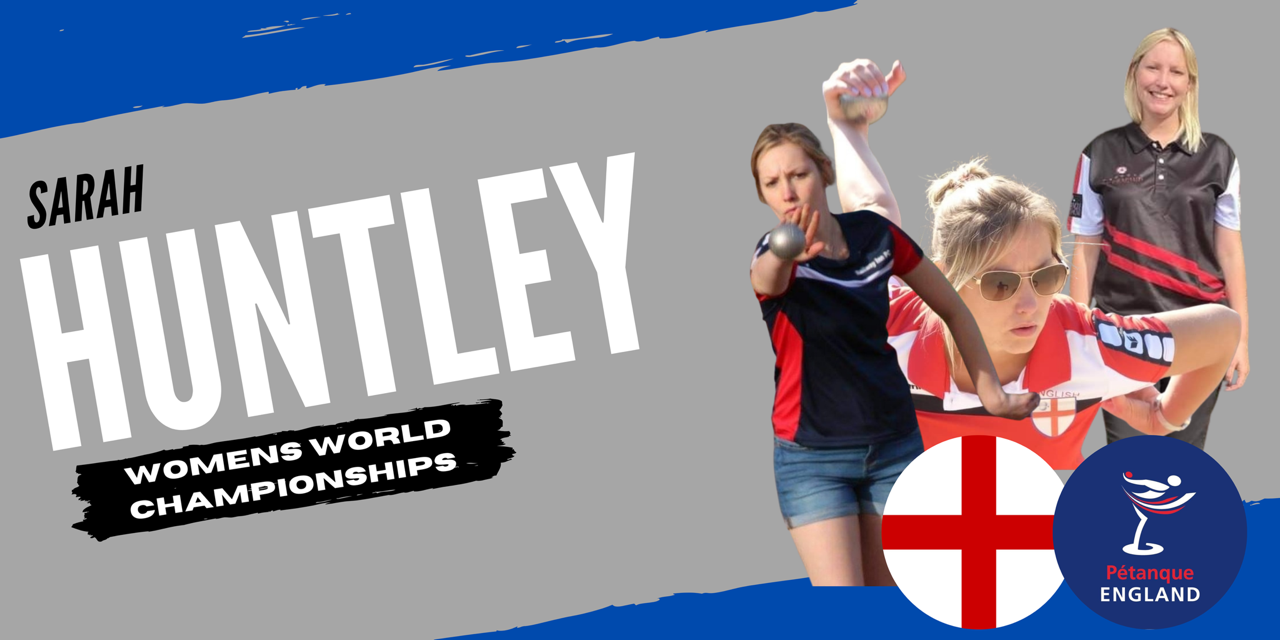 Sarah Is an established and very successful player on the international and national stage, having represented England in 5 World Championships, 4 European Championships and 3 EuroCups as part of the Baldock Town club. Many members will remember her impressive bronze medal in Precision Shooting at the World's in 2011 which she followed up with a bronze at the European's in 2016. She also has 18 English titles to her name, so will be an experienced mentor to her team mates who are playing their first major international.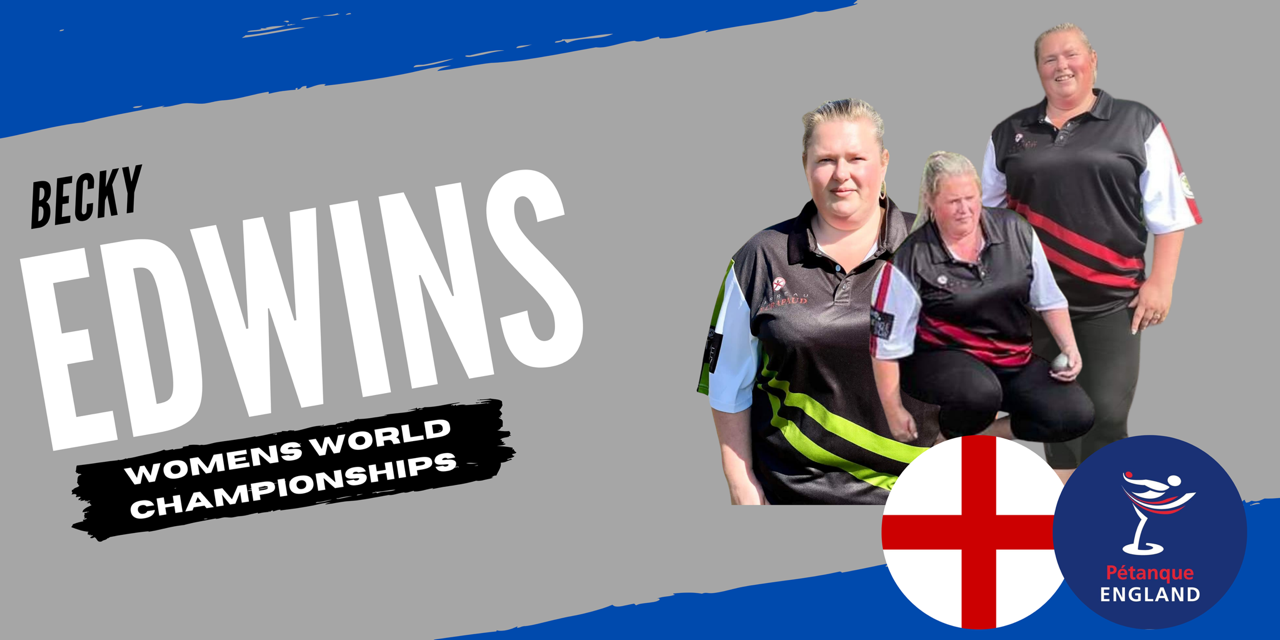 Becky, from the Kent region, first made her mark on the national stage when she won the Women's Singles National Title in 2018. This she followed up with an impressive year in 2020, again winning the singles title but also winning the National Women's Doubles (with Sarah) and the National Mixed Doubles (with Jeremy Huntley). Becky also finished the SSE series this year in the top team, fully deserving her first 'cap' at a major championships.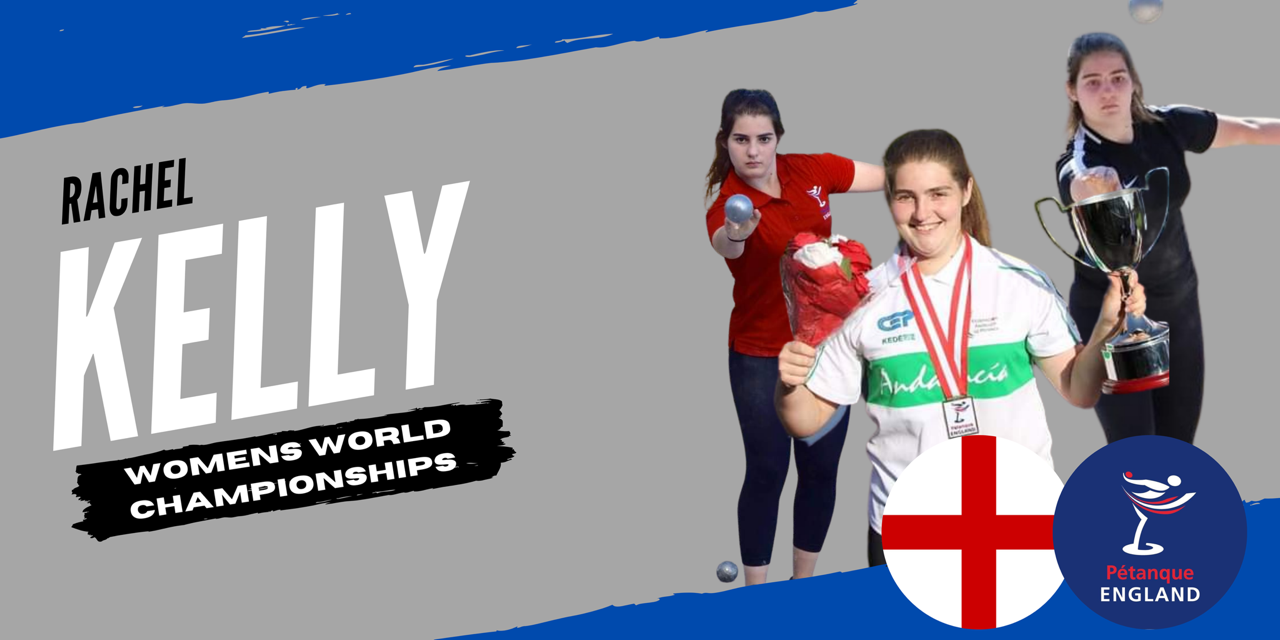 Rachel from the Heart of England has represented our country twice at Espoirs level in both 2018 and 2019, winning a bronze medal in the Nations Cup in 2018. She will be making her debut women's championship following an impressive season in which she won the National Women's Singles title, was part of the team who were runners up in the National Triples event and with Hannah and Sabrina Seville finished the SSE series in second spot.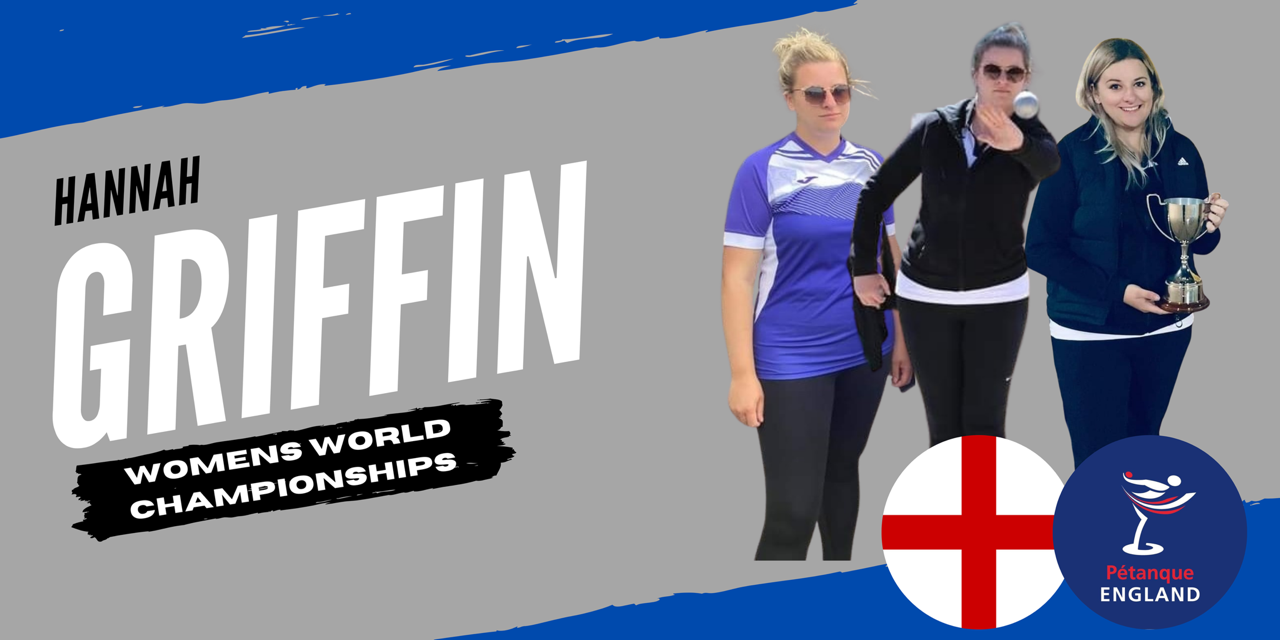 Hannah, also from the Heart of England region, will also be playing in her first major championships, having won an England shirt in the 2018/19 Home Nations. As a member of the team that finished runners up in the SSE series, Hannah's game continues to go from strength to strength, with a runners up position in this year's Women's National Triples Championships, winning her regional doubles and recently being her Whitnash club's singles champion.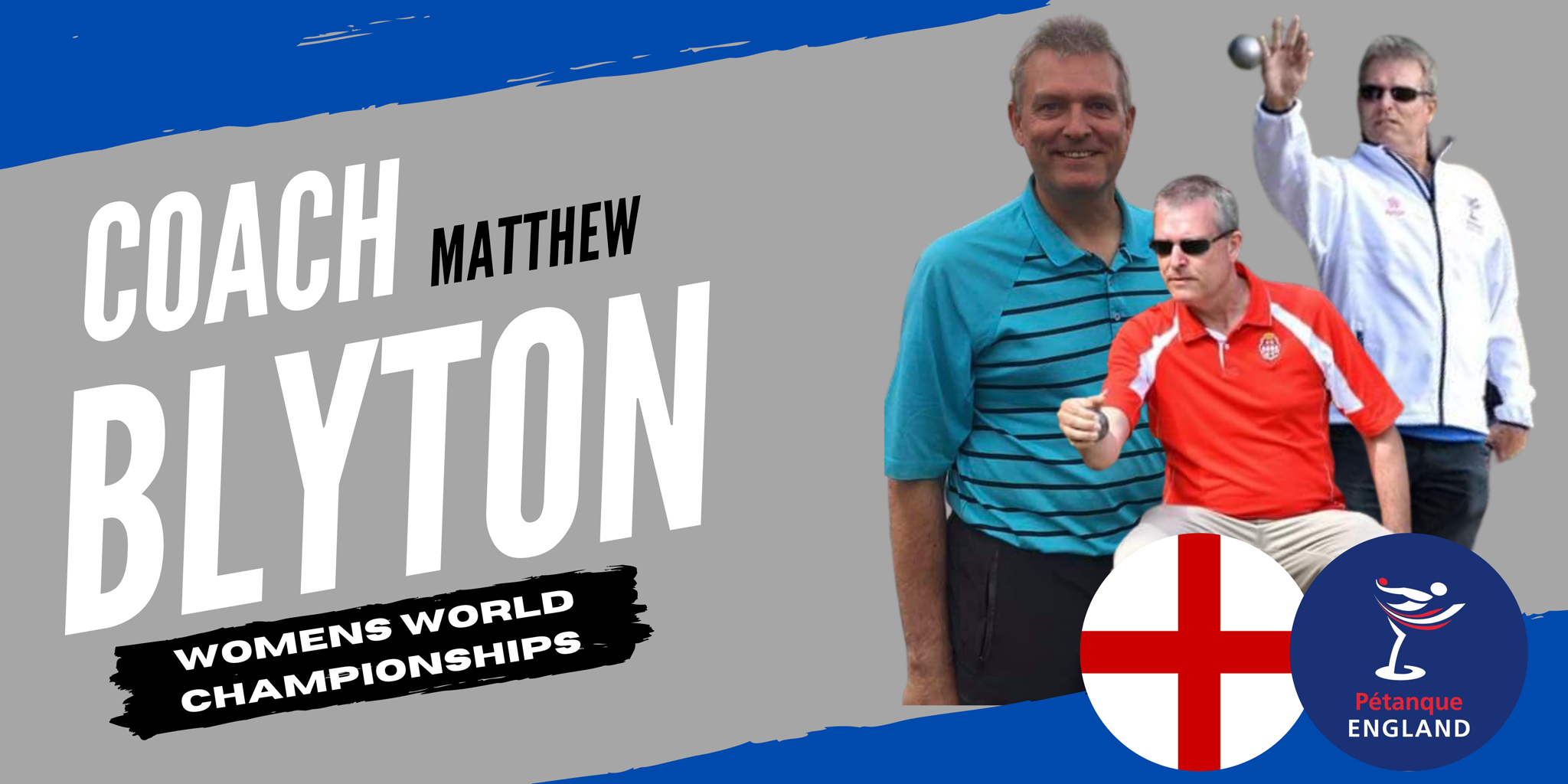 Matt brings a wealth of coaching experience at international level, having initially established the National Junior Squad and taking youth teams to 5 World and European Championships between 2012 and 2016. He also coached senior teams at 6 World Championships in the 1990s and 2000s as the appointed Sports Council's National Coach of Singapore, following his time working out there. Matt has also competed at four World Championships himself as a player, under the Great Britain banner.
We wish the team every success in Spain.