One of Pétanque England's key objectives is to select teams to represent England in international events, primarily those organised by the European Confederation of Pétanque (CEP) and the International Federation of Pétanque (FIPJP).
A series of  competitions is used to select squads for Women, Men and Veterans – these are termed Squad Selection Events (SSE). To comply with CEP & FIPJP competition requirements, these events are open only to PE members who are UK Nationals.
Squad Selection Events can be found in the National Calendar by searching for SSE.
Juniors and Espoirs have their own separate selection processes.
National Competitions are held throughout the year and are open to PE members of all playing abilities and any nationality. These competitions can be easily found by clicking the "Nationals" filter button on the National Calendar.
National Competitions are stand-alone events and each one has Gold, Silver and Bronze leagues (and Pewter, where numbers permit). Cash prizes are awarded in each league, so there is an opportunity to win at all levels, it is not limited to 'elite' players.
Competitions are held in various formats, which typically includes
Men's and Women's Singles, Doubles & Triples
Mixed Doubles, Triples & Melee
Veterans Competitions (over 55 years) – Doubles, Triples and Mixed Doubles
Youth competitions for Junior members are managed separately by the PE National Youth Academy.
The Inter Regional Championship and Challenge is the highlight of the year for many players, bringing together around a thousand players for an intensive weekend competition.
PE Regions enter eight teams for the Championship and/or four teams for the Challenge. Each of the Region's teams are ranked, and they play against the same-ranked teams from each of the other Regions. Scores are aggregated to find a winning Region in the Championship and one in the Challenge.
We have a great new venue for 2022, Pakefield Holiday Village near Lowestoft in Suffolk. We have negotiated a 3-year agreement with Pakefield, which is big enough to accommodate all our players on-site and has great facilities. You can find out more on our Inter-Regionals page, which also includes FAQs.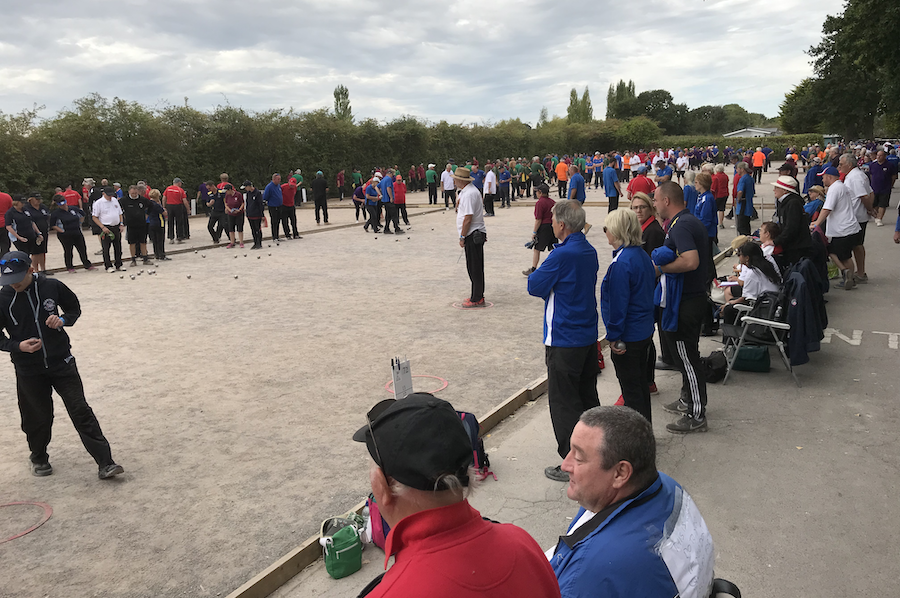 The PE EuroCup is a annual club competition to decide who will represent England at the prestigious Confédération de Européenne Pétanque (CEP) EuroCup tournament.
PE-affiliated clubs enter teams to play against others in their local geographical area in a knock-out competition. For each match, the Club Team enters a squad of players to play a combination of Singles, Doubles and Triples games. After round two, all eliminated clubs take part in a separate Plate competition.
From round four of the main competition clubs are drawn to play nationally. The top-ranked four teams play-off in semi-finals, then a final is played to determine who will have the honor of representing Petanque England in the Europe-wide CEP EuroCup event.
Details of the current year's Eurocup including rules and latest results can be found here