To assist our members with their choice for our new President, we've asked both candidates to provide some more information in addition to that which is already available on our website under AGM.
Below you will find the additional information provided by David Mason.
As previously advised to our members, the PE Board has requested that Ken Buchan, the acting Chair of the AGM this coming Saturday 18th April to pass a procedural motion to adjourn the AGM to a later date. He will do that as the only member of PE physically present if there are sufficient valid proxies to achieve a quorum (which will be 99 plus the acting Chair's vote). Should there not be enough proxies to achieve a quorum, the AGM will be adjourned by default. A proxy vote is a right for all members to vote on any resolutions at the PE AGM (including the appointment of President and Board Members) if they cannot physically attend the meeting.
All proxies cast will be valid for the date of the later adjourned AGM (to be decided and dependent on UK Government restrictions around the COVID-19 emergency) up to a point of 48 hours before the meeting is held. That means that if you have already submitted a proxy for this coming Saturday, then this will be held over and you will not to submit it again.
You can obtain a proxy form by visiting the AGM section of our website.
_________________________________________________________________________________________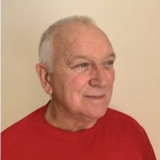 I was asked to write a little more about my bid to become President of Petanque England.  So here goes:
David Mason Age 73 (retired)
For thirteen years I ran large local government departments and amongst other difficult areas managed the response to the Hillsborough Disaster.  The for twenty years I worked as a consultant overseas and at home, on £multi-million assignments.  While working in the UK my work earned me the Freedom of the City of London.  Overseas I organised an annual pétanque competition in South Africa.  Working across large organisations and delivering results in a timely way is one of my key strengths, which I can offer as President.  There are difficult times ahead and I can steer us through them.
I have been a member of the PE Board since it was formed and previously served on the EPA management committee.  As a member of Heart of England, I served on the committee for many years in different roles, until Chairing the PE Events Group took priority.
I care passionately about our sport and want to see it grow and develop through Petanque England.  The Board of PE needs to work together with clarity about roles responsibilities and spending authority.  I have the experience to deliver on that.  I offer you no quick fixes and no free gifts.  I will bring clear management and governance to the role.  These are some of the priorities:
Focus on Regions
Encourage regional Presidents to work as a lateral reference Group
Increase the opportunities for regions to work with the Board with more regular Assemblies
Consult regional Presidents before making key decisions
Engage with people throughout the pétanque community
Make notes of Board meeting decisions available to all speedily
Encourage regions/individuals to raise matters with the board – agenda item Regions Matters
Reach out to the leagues and groups outside Petanque England
Create opportunities for people to have their say, not just at the AGM
Empower the sport activists and enthusiasts
Embrace, as key components of PE, the big events, London, Southern Counties, La British Open
Draw up a grand prix style series to select the eight triples for the Home Nations
Set out clearly our new international representation plans (and finance) for the next 3 years
Restructure the Inter-Regional to allow for more participants
Encourage New Blood
Create opportunities with regions for unlicensed participation (e.g. International Women's Day)
National Youth Academy works primarily with what we have and does a great job
Need a group finding ways of reaching out to youth and young adults, as well as older people
Development and growth should drive the agenda through a Board sub-group
Devise framework with regions for development activity
Finance
Manage expenditure and live within our means, after 3 years in deficit
Actively seek out sponsorship to fuel development
Avoid international representatives being saddled with debts
Restructure membership fees in line with benefits
If you want to know more email, text, phone or message me-
07768415182; chair.events@petanque-england.uk
Please support me and I will try me best to support you and pétanque at every level
Details about how to vote are on the Petanque England website