PE News Update: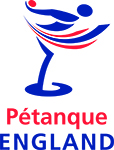 John Edmondson has been appointed as Chair of Events Group and is finalising our Events Team and 2022 playing calendar, to be announced shortly.
An announcement will be made shortly regarding the venue for our Inter-Regionals, which will take place from Friday 16th to Sunday 18th September 2022.
"Top 100" legal firm Birketts have been appointed to advise us on contractual, governance and other legal matters.
Alan Forse is assisting our Board with a review of our Disciplinary Procedures.
Our Complaints Procedure has been updated and placed on our website here, together with a new Unreasonable Complaints Policy. Resolutions Panel members are Kevin Moss (Chair), Tony Mann & Alan Swift.
Paul Reeve – PE President