Petanque England Disciplinary Procedure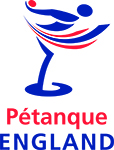 The PE Disciplinary Procedure has been revised and issued today. It is now more concise; reduced from 29 pages to 12. It links with our Complaints and Unreasonable Complaints Procedures, which will now all be managed by our Resolutions Team led by Kevin Moss.
All PE policies and procedures can be found in the About>Documents menu of our website here:
https://www.petanque-england.uk/governance-docs/
Our thanks to Nick Goodheart for his work as Head of Discipline.
Paul Reeve – PE President