Inter-Regionals 2022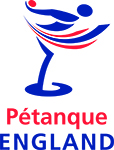 We have been involved in prolonged and complex tripartite negotiations regarding our Inter-Regionals, 16th-18th September 2022.
The result is that we are close to signing a 3-year contract (28 pages), which will protect our financial interests and ensure that we have an excellent venue and accommodation for the event. We have an option to extend the contract for a further period subject to our experience.
We will contact all Regional Presidents within the next two weeks to advise arrangements and will announce details to members via our website and on Facebook. Watch this space!
Paul Reeve – PE President